Gardening & Conservation
---
Gardening & Conservation
A Bigger Better Environment
With Earth Day around the corner on April 22nd, I thought this month's article should tell you about something all New Yorkers can do to help make a difference, and you don't even have to get up! Read more about the Bigger Better Bottle Bill, its win-win situation, and how to help!
Apr 16, 2006, 11:46

Gardening & Conservation
Hydrogen Cars

There are new technologies now that allow us to reduce CO2 and other pollutants while continuing our everyday routines to work or school. This new technology is fuel cells and cars that run on hydrogen.
Mar 4, 2006, 12:26

Gardening & Conservation
Nowhere To Run: Close Indian Point Part II

Previously we discussed many facts and statistics about Indian Point. The following is even more crucial information about emergency evacuation plans...or the lackthereof.
Mar 1, 2006, 07:12

Gardening & Conservation
Nowhere To Run: Close Indian Point! Part I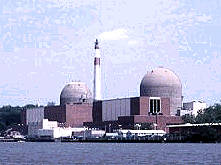 Inside this article are facts and statistics that might be a bit frightening. The goal of the article, however, is to spread the truth and inspire readers to take action! This is the first part to a two part article. Indian Point is an environmental disaster and a potential threat to our daily lives...so lets do something about it!


Feb 17, 2006, 19:34

Gardening & Conservation
Animals Taking A Hit From Climate Changes

The effects of global warming's climate changes are truly global and the impacts of such changes are reaching even the tiniest members of our planet; the members who do not have the power or opportunity to save their species, this earth, and the damage being done.
Jan 30, 2006, 13:40

Gardening & Conservation
Mercury Rising

Assistant Editor, Dena Ventrudo, discusses the alarming issue of mercury poisoning in our water systems and how it affects us, but more importantly, our children. "...approximately 300,000 children are born each year with a heightened risk for neurological and developmental problems related to mercury exposure."

New York Public Interest Research Group
Jan 6, 2006, 12:59

Gardening & Conservation
Kyoto Now!

In a meeting of American Geophysical Union in San Francisco, Dr. James Hansen stated that just 1c of global warming would take the Earth into climate patterns it has not experienced for more than 500,000 years. However, serious and persistent action on energy efficiency to bring about reductions in greenhouse gas emission could lead to some stabilization. So tell our government: Kyoto Now!


Dec 13, 2005, 15:00

Gardening & Conservation
Earth To America!

In realization that laughter is the best medicine, TBS aired a two hour, star-studded, comedy special entitled, Earth To America! in efforts to raise awareness about the seriousness of Global Warming. Inside, Assistant Editor, Dena Ventrudo discusses the severity of the environmental issue.


Nov 28, 2005, 15:30

Gardening & Conservation
Global Warming: A Reality Check

Merryn José, publisher of Merlian News, makes a statement and expresses her concerns over the latest developments in Global Warming.
Aug 23, 2005, 10:31

Gardening & Conservation
A Sacred Garden Primer

Jan Johnsen's 'Sacred gardens' is her term for outdoor spaces designed specifically to promote a communion with Spirit through attunement with nature.
Jun 17, 2005, 15:50

Gardening & Conservation
Vital Signs: Save the Brazilian Rainforest

Ken Finn educates the public as to the destruction and devastation of the Brazilian Rainforest.
May 23, 2005, 11:55